Salas O'Brien
Part of the marketing team from 2016-17: using content strategy, design, and writing for outward facing content.
Still currently working as a freelance designer for Salas.
̌
This is the introduction to the company standard Request for Proposals and was re-used in some company brochure collateral. The material that follows, though confidential, follows a similar design aesthetic with bold use of branded colors, imagery of project work, and thoughtful text.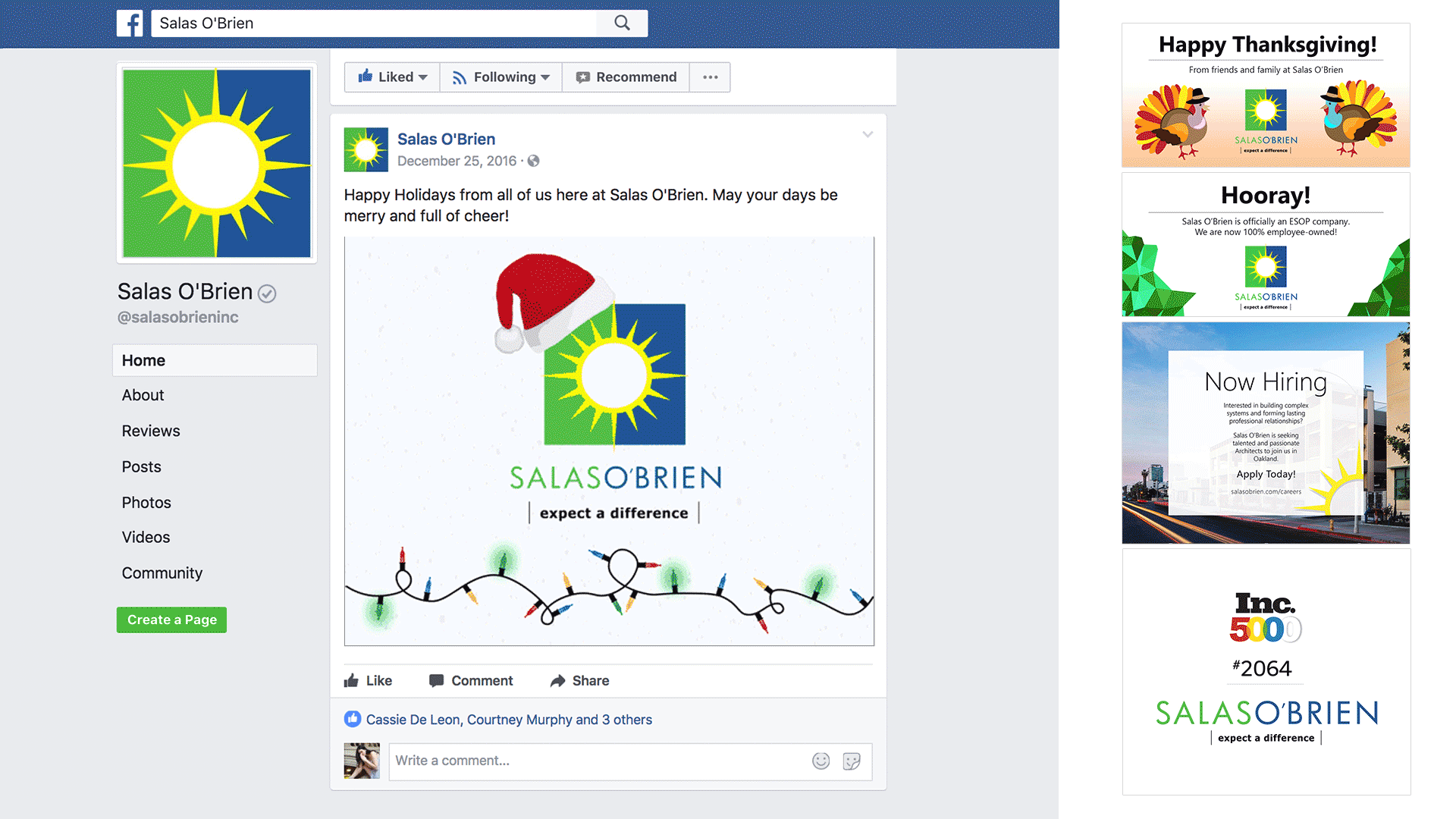 These are some of the social media posts I worked on. During my time at Salas O'Brien, I was responsible for creating and planning content for our social media accounts. These posts included evergreen content that featured hiring and case studies, as well as seasonal and event posts.
EXTERNAL MARKETING MATERIALS
These are examples of some outward-facing materials that I designed. Majority work focused around proposals and marketing materials for conferences and client meetings.
In order to justify redesigning Salas's website and the work it entailed, I spent 3 months digging through data on our website's analytics, bounce rates, and incoming traffic. The resulting information then was used to build user personas, or descriptions of possible visitors that interacted with our site and their motivation in doing so.
All work beyond this point was done on a freelance basis.
The task was to create a 10-page growth (or annual) report for Salas in 2018. The process involved me laying out the design and templatizing content to hand off to their internal marketing team.
The VP of marketing approached me to request custom-made Holiday cards to send to various contractors and clients. The design process took us through a variety of options (the client went with the 'snowflake' far-right option).